The C2-2S-B4-MEYE is the latest addition to our C2 Max range of security products. The new 4MP HDCVI dual detection camera is designed to give both video & true motion detection for verification of intruders within the proximity of the cameras' detection range. By incorporating a passive infrared sensor into the camera, the PIR's detection area can be used to reduce the number of false motion alerts, which standard video motion detection can be sometimes subjected to by trees, insects etc. The camera is IP67 rated and can be installed in both indoor and outdoor applications.
Lens & PIR detection range

The new wide-angle lens can cover a 107.2 degree field of view, and has a lens focal length of 2.8mm. The Fresnel lens on the PIR of the camera can provide a 110 degree detection range at distances between 2 and 10 metres. PIR detection is indicated by a red LED on the camera.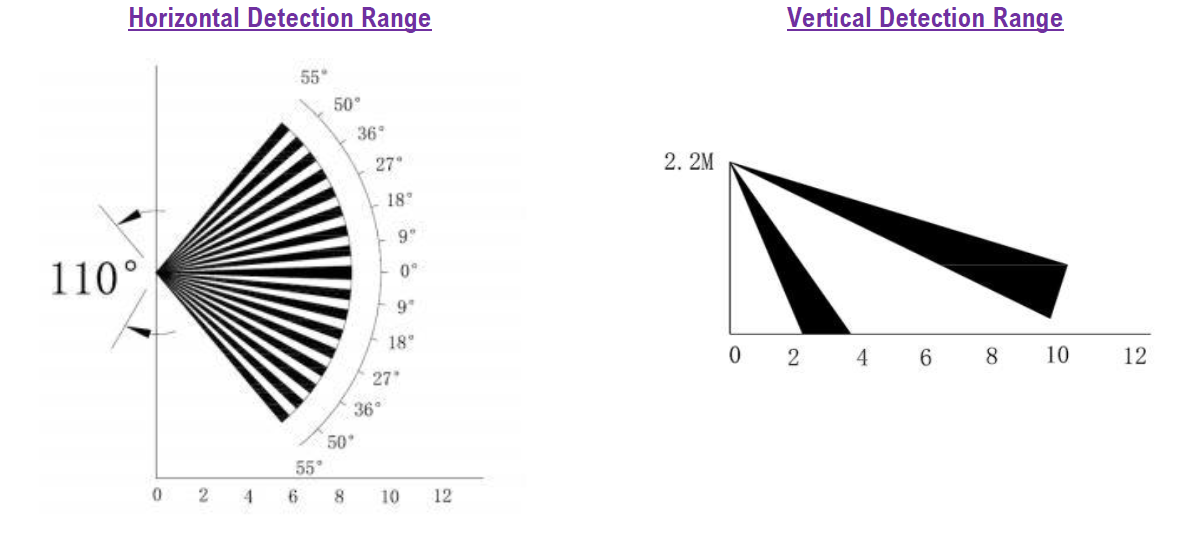 Long Distance Transmission

HDCVI technology is able achieve 4MP video transmission at distances up to 700m distances using coax cabling or up to 300m using UTP cable. This means existing cables can still be utilized if they are already in place from a previous installation.
HD/SD Switchable (Video Only)

Resolution options on the camera are 4MP, 1080P and 720P, so can be added to any HDCVI recorder at their respective encoding resolution. The camera can also be switched to CVBS using the OSD menu for installation with older type analogue DVR's.

*The PIR function works only with certain HCVR/XVR recorders that have PIR functionality within its' Video Detect menu. Video mode and resolution can be changed using a 4MP HDCVI recorder, UTC Controller or 4MP HDCVI capable test monitor.
Specifications
Max 30fps@4MP ·
HD and SD output switchable
2.8mm fixed lens
10m/110°detecting range/angle
Quaternionic digital sensor
Max IR length 20m
Smart IR
DWDR
IP67
DC12V