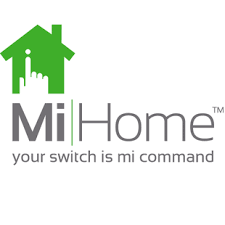 Featured in the Best Smart Plugs 2019 - Tech Advisor!
'A decent smart plug with all the features you need...a great buy.'
- Mighty Gadget

'Great value' - Tech Advisor

The Alexa-compatible MiHome Smart Wifi Plug enables you to control your devices from anywhere without the need of a MiHome Gateway or Hub.
The easy-to-install MiHome Wifi Smart Plug gives you peace of mind that you'll never leave devices running again. Simply download the free MiHome app to schedule lights, coffee machines, fans and appliances to turn on and off automatically or control them remotely when you're away in case you forget to turn them off.
Works with Alexa and Google so you can voice control your MiHome Wifi Smart Plug without having to move from the sofa. Conveniently-sized, you can use multiple MiHome Wifi Smart Plugs side by side or put them anywhere in the house so you can save energy and money on your bills.
The MiHome WiFi Plug also has a Geo-Fencing feature built in to make automation of devices super easy!
An essential must-have for all smart home users building their MiHome smart home.