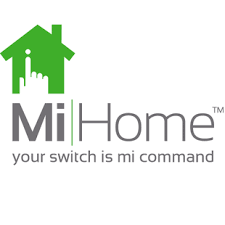 Take control of heating, lighting and electrical devices from wherever you are through the user-friendly App or web portal. Pair the Mi|Home Gateway with your choice of electrical sockets, plug-in adapters, light switches and Smart Radiator valves.
Start with as much or as little as you wish, the system is completely modular and can be built up over time to offer you the most flexibility. Set up takes less than one minute; simply download the App from iTunes or the Google Play store and follow the simple on-screen instructions. Once your gateway is active you can pair it with your devices to allow total dynamic control from wherever you are in the world.
Optional energy monitors allow you to see real-time energy use for the whole of your house, but also right down to appliance level. Set timers and schedules for your heating, set security functions for your lights, and find out how much your tumble drier is costing you each time you use it. Add dynamic control with Geofencing - automatically turn on your driveway lights when you are 1/4 mile from home.
*This 13A double wall socket requires the Mi|Home Gateway to work, available separately