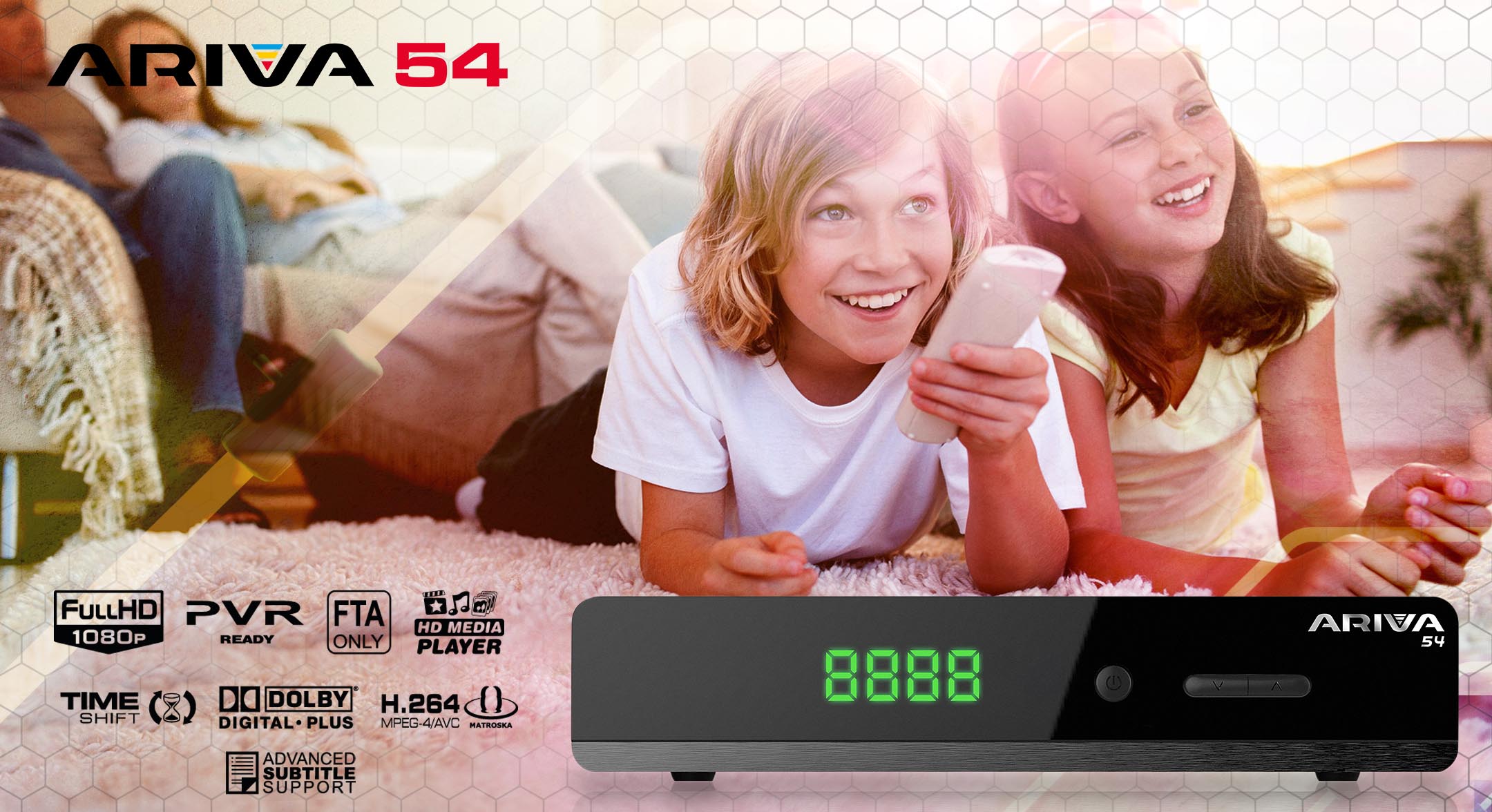 The Ariva 54 tuner is equipped with with a clear four-digit LED display, HDMI output and two USB 2.0 inputs. The tuner is built on the basis of an advanced microprocessor, providing increased performance and stability of the device.
Receives High Definition channels
PAL upscaling up to 720p & 1080p resolution
Supports Teletext and Subtitles
DiSEqC 1.0, 1.1, Unicable and DiSEqC 1.2, USALS support
MPEG-2, MPEG-4, MPEG-4 AVC/H.264 support
Fully compliant with DVB-S, DVB-S2
Web services*
Internet access required by connection of Ferguson W03 Wi-Fi adapter (not included).